Early Screenshot Technology
The Chief Developer for TimeSnapper, Atli, just sent me through this photo of the original prototype of TimeSnapper.
We've sure come a long way since those crazy days.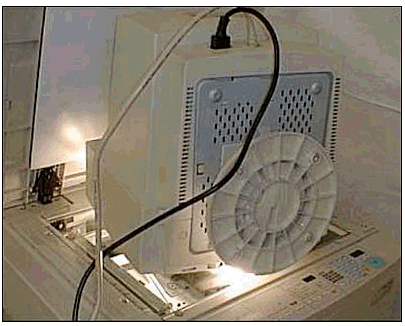 (Sorry I can't track down the original copyright holder of this image. Suffice to say it isn't me or Atli)
Next →
← Previous
My book "Choose Your First Product" is available now.
It gives you 4 easy steps to find and validate a humble product idea.