Visual Basic Professionals versus C++ Professionals
This is a few years old now, but if anyone can help me find the study (and the hard data) from which this old graphic is drawn, I would be much obliged.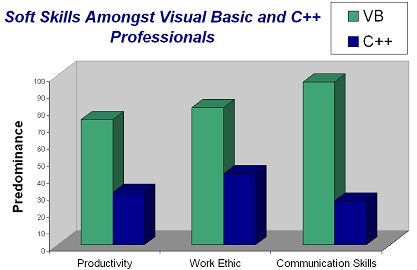 ---
Next →
← Previous
My book "Choose Your First Product" is available now.
It gives you 4 easy steps to find and validate a humble product idea.