ATM Thief Busted By Observant Internet Watcher?
Wired News reported [link updated] about a brazen trickster who reprogrammed an ATM to think it was dispensing $1 notes when it dispensed $20 notes... The thief stuck twice, taking a couple of thousand dollars.
The police are baffled. And the trail runs cold... Until now!
The story continues with possibly legitimate internet world first exclusive scoop...
One of the comments at the Wired article said:
"OHH MY GOD, CALL THE POLICE. I FOUND OUT WHO DID IT,,GO TO THE TRITON PAGE......http://www.tritonatm.com/en/service/manuals.php
Which leads one to a picture of an ATM technician.
As an exclusive internet stunt first, I'm going to put the two pictures side by side. You be the judge!!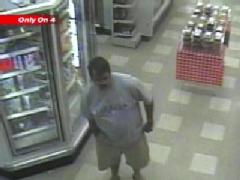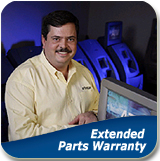 Now I'm not one to sully the good name and reputation of someone who is probably a hard working computer technician.
And I'm not one to suggest that public opinion ought to be more influential than the informed decision of a well selected jury of peers.
But on the other hand...
YOU BE THE JUDGE!
TRIAL BY INTERNET! DID HE DO IT??
Is the ATM technician Guilty or Innocent?
Friendly support technician? Or master criminal with a criminal streak as dark as night?
VOTE NOW!
I'll tally up the hits and give the results later in the week. In the tradition of unbiased media polls, you are of course free to vote as many times as you like.
While typing this up, I found another disturbing piece of evidence...
Richard Campbell from DotNetRocks (and RunAsRadio)...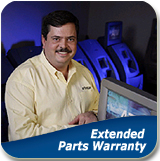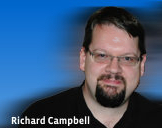 Once again -- you be the judge!
Is Richard Campbell really, as he claims, a SQL Server and programming expert featured on three regular podcasts...
or is he... AS THE EVIDENCE CLEARLY INSINUATES in actual fact....
...AN ATM TECHNICIAN?
YOU BE THE JUDGE!
TRIAL BY INTERNET!
Is Richard Campbell a SQL Guy or an ATM Guy?
VOTE NOW!
The truth will out.
God bless the internet.
Next →
← Previous
My book "Choose Your First Product" is available now.
It gives you 4 easy steps to find and validate a humble product idea.