Babbage and Boole!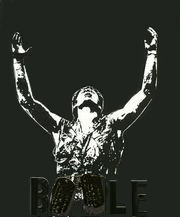 I'm looking for a talented graphic designer to help build the t-shirt design of my dreams, based on the 'damn you George Boole' motif.
Or not.
On a separate, though thematically linked topic... How awesome is this paper, written in 1826, where Charles Babbage creates a notation for describing the state of one of his engines. Essentially he derives and explains the first machine language.
It's pretty much lisp without the brackets, of course. No, it's maybe more like musical score, or guitar tablature even.
Next →
← Previous
My book "Choose Your First Product" is available now.
It gives you 4 easy steps to find and validate a humble product idea.