Coding While You Commute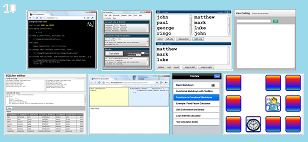 I gave a talk at Brisbane's alt.net recently. You can download the slides here (1.5M zipped) or:
View the 97 slides online here
(use arrow keys to advance)
The theme was 'Coding on the Bus' -- the optimisations and approach I've used for cranking out a dozen mini projects on my daily commute in the last year.
A bus is a seemingly counter-productive environment. As I say in one of the slides:
If your workplace was like a bus: everyone would quit.
And yet I'm producing a lot of stuff while on that short ride, definitely pushing the limits of my abilities. So this talk was an attempt to extract all the lessons I could from this real life productivity success story.
TL;DR;
Here's the quick version:
#1 Internet is bad
#2 Keep it damn simple
#3 Value your tools/libraries/snippets
#4 Don't be a hero
The people at Brisbane Alt.Net are a very cluey bunch so it was great to get their input on the whole thing. They were a very attentive and helpful bunch. It was a massive buzz talking to them. I highly recommend it.

...And Introducing Higgins
Naturally, I wrote the slides about writing on the bus, while on the bus. I don't have Powerpoint on my bus netbook, so I also had to write my own html-based slide presenter, which I've codenamed Higgins.
I've since added higgins to codeplex. You can get Higgins from codeplex and use it yourself, if you're so inclined.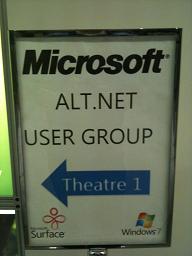 Next →
← Previous
My book "Choose Your First Product" is available now.
It gives you 4 easy steps to find and validate a humble product idea.