I think you're coming back for more than just the hunting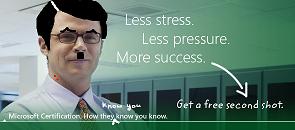 Microsoft offers: a FREE Second Chance to Pass Your Microsoft Certification Exam
Somehow this is just a crooked idea. All the developers I know take exams very seriously. They study very hard before exams (using cheats... admittedly...) and only go into the exam when they're 100% sure of success. It's a pride thing. Intellectual snobbery -- that thing that most developers suffer from.
The fact that you have to register for the offer before you go into the exam... it's just very wrong, like:
Free* divorce!
(* Must register for divorce before marriage)
Thanks to the Daily Grind, from Larkware, which Mike Gunderloy has now been publishing for three years.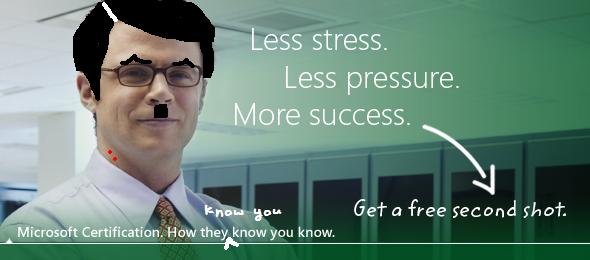 Next →
← Previous
My book "Choose Your First Product" is available now.
It gives you 4 easy steps to find and validate a humble product idea.