TimeSnapper Supports Multiple Monitors!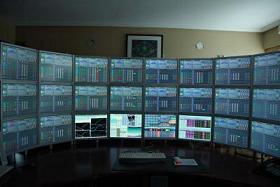 TimeSnapper now supports multiple monitors!
Atli and I have released the new version (1.6) which also has a bunch of other funky new features.
Multi Monitors was by far the most requested feature, and Atli was already working on it before we released the first version.
There's a groovy new TimeBar control, that lets you see your entire day's activity at a glance.

And a handy archiving feature to help you keep TimeSnapper under control.
The next wave of features are already in development, as the project rollicks along. If you have any suggestions, flames or ideas, drop by the TimeSnapper Google Group and tell us your thoughts.
Next →
← Previous
My book "Choose Your First Product" is available now.
It gives you 4 easy steps to find and validate a humble product idea.