The Search Ends Here
Sick of finding things in the last place you'd ever look?
New google feature "I'm Feeling Unlucky" -- takes you directly to the very last result.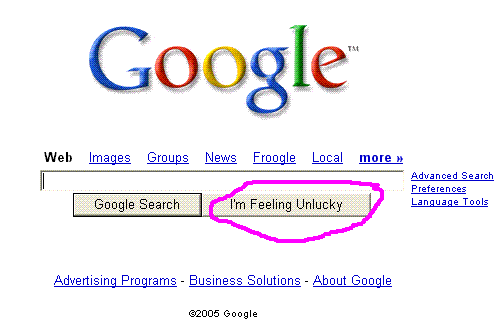 Next →
← Previous
My book "Choose Your First Product" is available now.
It gives you 4 easy steps to find and validate a humble product idea.