Developer Codpieces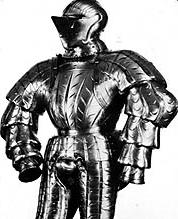 Attention to all people on the project!
Some members of the software development team are currently working on high priority items which require their full attention.
For this reason, the project has purchased a number of iron codpieces, which will be worn by those developers who do not wish to be disturbed.
If, while kicking a developer in the balls, you discover the following:
You are not eliciting the expected response, and
You hear a 'chinking' sound
Then please:
Assume that the developer is in-fact busy.
If, after a moment's reflection you still feel, for whatever reason, that the matter is sufficiently important to warrant the developer's immediate attention, please escalate the matter by head-butting the developer across the bridge of the nose in the usual fashion.
We thank you in advance for your patience.
And please note that passive-aggressive emails sent to the developer list will continue to be given the highest priority.
Next →
← Previous
My book "Choose Your First Product" is available now.
It gives you 4 easy steps to find and validate a humble product idea.