secretGeek at Tech-Ed: "How to build your own Tiny Software Company"
(latest details)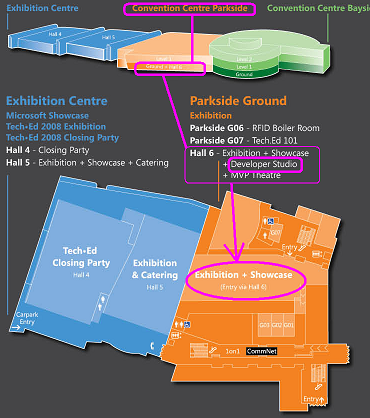 Turns out I'm talking at tech-ed Australia on Wednesday -- that's the first day -- straight after the keynote.
09:45 AM CT200 Build your own Micro-ISV — Better than a license to print money : Location: Developer studio.
The location, "Developer Studio" is in the main exhibition hall.
So, as soon as the keynote finishes, head over to the main exhibition hall and get a good seat in the developer studio. You've got that?
Once you arrive, we'll try and make lots of noise to attract more people into the Developer Studio.
We want to have the biggest, most energetic, most boisterous chalk-talk that tech ed has ever had.
We can do that right? We want to put Scott Hanselady to shame and we'll do whatever it takes.
Come on sunshine. Take out your mobile phone right now and set a reminder, at 9:40 AM, Wednesday 3rd September, just as your strolling out of the keynote, "head to the developer studio in the main exhibition hall."
Magical secrets of building your own software empire shall be unleashed...
Next →
← Previous
My book "Choose Your First Product" is available now.
It gives you 4 easy steps to find and validate a humble product idea.