It's 2009 already -- where's my damn internet-based IDE??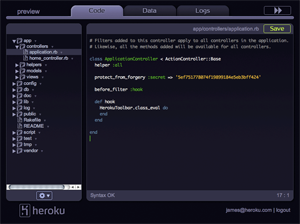 Somewhere in my hard-drives I've got a very lengthy and never quite finished article on this topic.
The Online-IDE. What a thing of beauty. What a must-have. What a killer app.
And of course: What a horrible idea! What a monstrosity!
I think I started trying to write about the topic in about 2003. And I was pretty serious about it then. I started building one. Twice!
It seemed like it was only just beyond the state of the art. Sure there were challenges. But there was this thing i'd discovered called httpWebRequest... and with it's power, the Online IDE seemed inevitable.
Well, it's 2009 now and we're still stuck with these crazy desktop IDE's. But how long now, until the IDE goes online?
"Maybe not tomorrow, and maybe not the day after that. But soon, and for the rest of your life, you'll be programming online."
What do you think? Inevitable?
Here's dodgy pictures of some of those I found.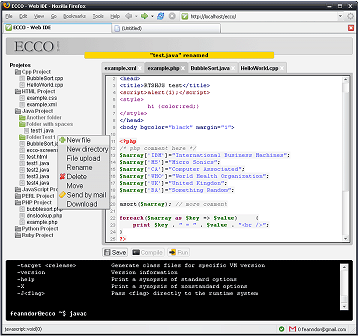 'The web 2.0 database' lists a lot of Online Development tools and there's a Big List at itredux.com
The main one I'd heard of is heroku garden (formerly heroku), which combines Ruby with Amazon's cloud compute offerings.
Plenty of people mention CodeIde and Coghead. Yahoo Pipes and Microsoft Popfly are not qute the target topic, but they get an honorable mention.
Assume that your children's generation are using online programming environments for all of their programming needs. How do you see it working? What innovations are required to make it feasible?
Next →
← Previous
My book "Choose Your First Product" is available now.
It gives you 4 easy steps to find and validate a humble product idea.